The newest American Idol...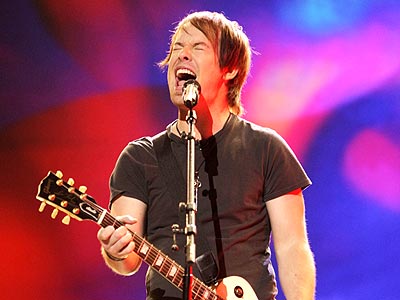 DAVID COOK!


So, the weirdest thing in the world, especially for anyone who knows my fairly well. We weren't at home for the BIG (but, apparently, unnecessarily long and painstakingly drawn-out) finale, and strangely... I just didn't care! There was a time in my life that missing a single moment of American Idol--let alone the FINALE--would have been the end of the world for me. Either I'm growing out of it, or I'm disinterested with this season and its excessive drama. Anyway, I eventually just asked my brother to just tell me straight up who won. I have to say I'm glad of the outcome! Completely surprised, yes
, but pleasantly
(especially considering how the night before the judges were basically spelling it out for us that Archuleta had it in the bag--that is what I call mass manipulation...). I always thought Archuleta would win, though I thought that he shouldn't,
and hoped that he wouldn't,
mostly because I feel like he's just too young to be thrust into that kind of life. He

is

quite talented, but he has no idea what he's getting himself into. I feel like he first needs to finish AT LEAST his basic education, and maybe even some college. Besides that, I always just felt like Cook was a little more of a consummate performer. He always looked comfortable on stage and never made me feel nervous when he was about to perform. I know his music isn't exactly my style, and honestly, three seasons ago, I would have been rooting for his removal, but now, maybe because my taste is maturing, I think he's relatively original, and has been trying different things on the show, and honestly, it seems about time the rocker had his day (considering also that he is much better than rockers from past seasons). He's rock, but with a soft spot. I think the right David won, though I kind of also think that he was expecting not to. It's almost as though he would have been completely satisfied with second place, so he would have more free reign over his newly-acquired fame and up-and-coming record deal. Oh well, we'll see. In the long run, it'll be fine, for both of them probably.

Anyway, crazy. I didn't even care that I missed THE American Idol finale. Wow...